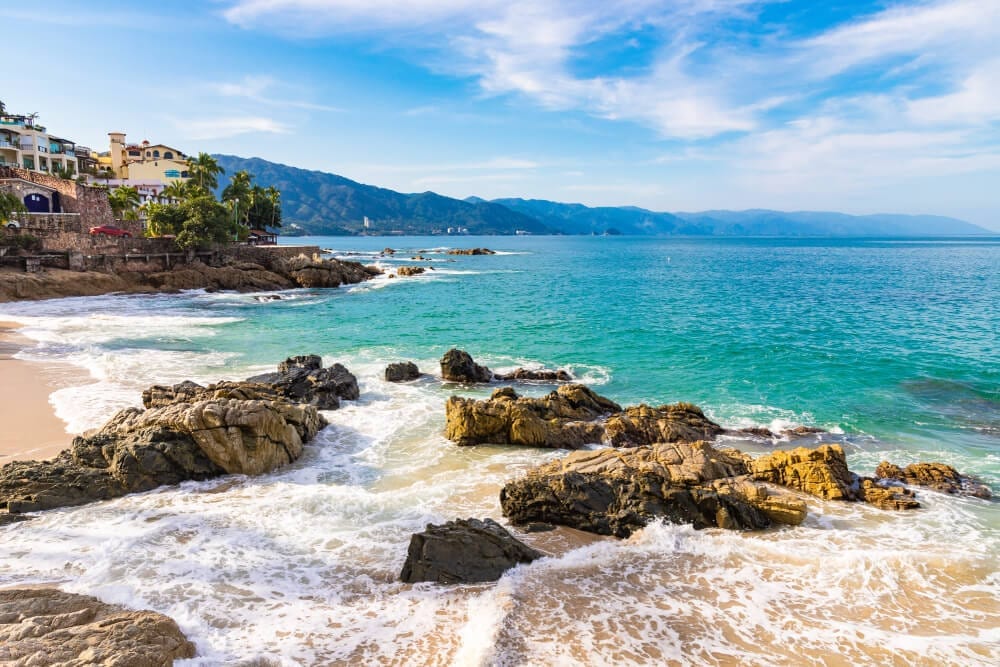 Nestled along Mexico's picturesque Pacific Coast in the state of Jalisco, Puerto Vallarta (PV) is a premier beach vacation destination. With its crystal blue waters and blissful tropical climate, PV is perfect for beach lovers. There are beaches with lots of delightful restaurants, more intimate beaches that provide more seclusion, and beaches that are perfect for all sorts of water sports. The team at Lifestyle Properties wants to make sure that our guests experience the best beaches in Puerto Vallarta. Check out our list below and start planning your beach getaway!
1. Boca de Tomates
Playa Boca de Tomates is where you go to experience authentic Puerto Vallarta. The beach is an unusual black sand beach that is minimally crowded and populated primarily by warm locals. Enjoy unobstructed views of the bay on a jungle trail nearby and fishing that's as good as you'll find anywhere in PV.
2. Conchas Chinas
Located just south of Old Town Puerto Vallarta, this small beach is somewhat off the beaten path. Conchas Chinas Beach features three small charming beaches tucked away in a secluded area surrounded by hills. The ocean waters there are a stunning turquoise blue and the sand is soft and white. 
3. Playa Camarones
Playa Camarones lies at the heart of Puerto Vallarta's Hotel Zone. It is an ideal beach for vacationers who don't want to leave the Hotel Zone but also want to avoid large crowds. The beach is perfect for swimming, paddle boarding, snorkeling, and more. 
4. Playa Los Muertos
As the largest beach in Puerto Vallarta, Playa Los Muertos has something for everybody. Enjoy superb dining, options range from five-star steaks to street tacos on the beach, banana boat rides and parasailing, and competitive volleyball.
5. Playa Palmares
One of the local's favorite beaches is Playa Palmares. This beach is typically fairly quiet and perfect for swimming as the ocean water is crystal clear and the sand is very fine and soft. 
High-Quality Vacation Rentals in Puerto Vallarta
After a fun-filled day of sunbathing, swimming, and paddling along the water, relax in your Puerto Vallarta rental. Lifestyle Properties offers high-quality vacation rentals in Puerto Vallarta's Hotel Zone and Romantic Zone. Choose from a variety of properties that offer exceptional amenities, breath-taking views, and sophisticated design. Our passionate team works to make sure that your Puerto Vallarta getaway is one you'll never forget! 
To learn more about how to book your Puerto Vallarta rental with Lifestyle Properties, check our availability online or call 1-800-214-8902.